Northumberland Pistol & Revolver Club
May 5th Annual Range Maintenance
Members we had another successful Range maintenance day.
All stations have been upgraded as per our presented plans and approval from the CFO of Ontario.
First - The rifle hut has a NEW permanent target stand which allows you to fire your shotgun with either slugs or buckshot from either rifle hut position one or two. NO crossfire if another shooter in position ONE.
Second - Station one has been renovated to allow PPC draw practice.
Third - Stations one through nine have our new low profile target stands which allow you to place TWO targets on each tensil board preferably in a landscape position.
Fourth - The grounds in front of all stations has been resurfaced with a thick layer of wood chips. Including inside the gong area.
Fifth - The perimeter of all three berms has been trimmed.
Thanks to all the Club Volunteers who assisted in this Massive Task.
NOTES -
- NO shotgun ammo to be fired at the RIFLE bunker.
Use NEW target stand
- Rifle bunker for RIFLE ammo only.
- Station ONE to be used by all members at any time.
And is NOT restricted to PPC only.
Double Click on Pictures to ENLARGE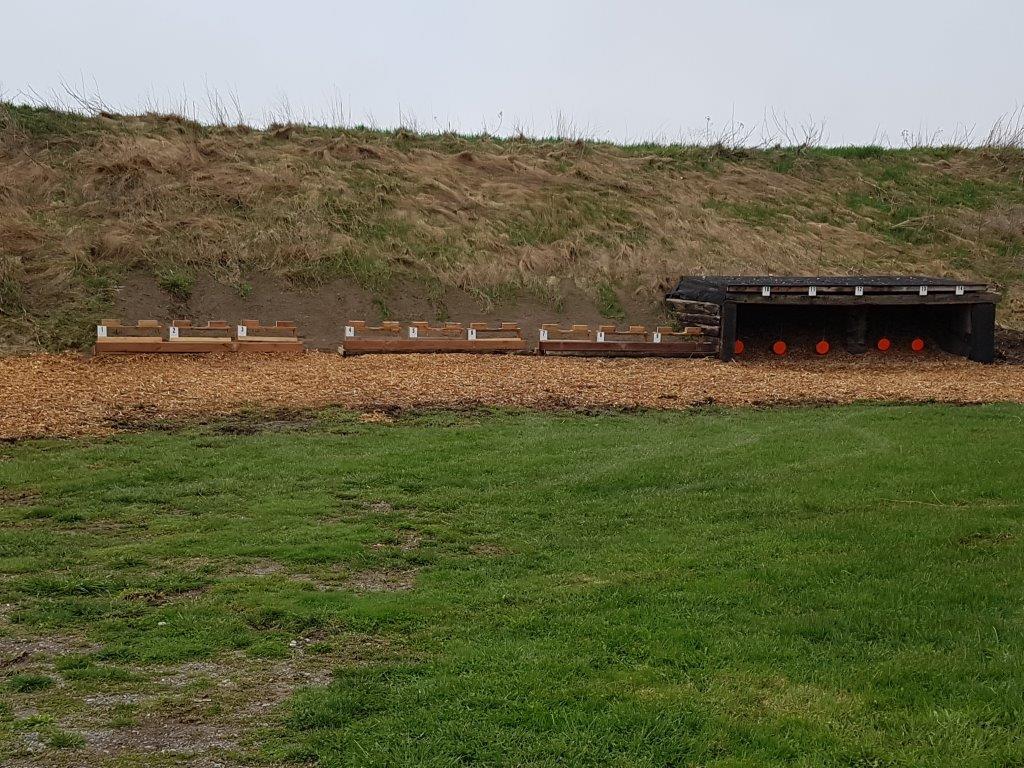 For more Information or any Questions
Please e-mail us.